Matsumura Oil Chemical Products "NEOSEALER"
Our Products is responding to demands of many gap seals, this is playing an active part in the invisible places in various fields such as home electric appliances, vehicles, building, and so on.
"NEOSEALER" is the brands owned by "MATSUMURA OIL CHEMICAL CO., LTD." of "MATSUMURA OIL CO., LTD. GROUP".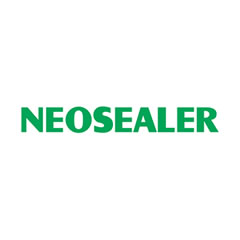 [Matsumura Oil Chemical Products Lineup]
[Sealing materials]
Non-drying putty
USES

NEOSEALER

General products
Electrical Insulation type
Flame retardant type
Rope type

Seal for gap of air conditioner piping
Seal for gap in refrigerators and air conditioners
Seal for hole gap in the wall
Seal for gap in vehicles

Non-vulcanized butyl rubber
USES

NEOBELT

General products
High density type
Flame retardant type
Heat conduction type
Heat insulation type

NEOROPE

Seal for joints in refrigerators and showcases
Soundproof and Anti-vibration for OA equipment and so on
Airtight and waterproof for automobiles
Seal for joints between the frame and glass of Aluminum greenhouse
Seal for joints of slates or copper plates

Joint material that butyl rubber-based pressure-sensitive type
USES
MEJIDELTAPE
 
Stretchable cushioning for concrete pavement
Others
USES
Neosealer AT-S
Epoxy-putty-S
AT-S is applied to the seams of spot-welded metal sheets such as steel and aluminum to keep the join free from air, dust and water.

Epoxy-putty-S is putty-like repair material made of epoxy resin. It hardens by mixing the main agent and hardener.
[Materials for public works]
Sealing Material for Shield Machines.
USES
TAILSEALER
 
 
Sealing material under high water pressure for the tail-seal section of shield machines.
Lubricating Material
USES
NEOMOLE
 
 
The lubricating material for gap in Hume pipes and caisson.
Drilling Additives
USES
HORIDAS
NEOROCK
 
 
Drilling additives for pipe jacking method and shield method.